Blogger Biography
About Beth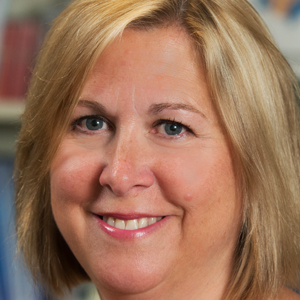 Beth Mineo is the director of the Center for Disabilities Studies and an associate professor in the School of Education at the University of Delaware. She also directs the Delaware Assistive Technology Initiative, which has helped thousands of individuals find and acquire AT.
A speech language pathologist with a doctorate in Communication Science and Disorders from the University of Pittsburgh, Beth  has helped pioneer new communication interventions and assistive technologies; secured more than $20 million in federal funding for disability-related programs and projects; and contributed to a new Communication Bill of Rights as a member of the National Joint Committee for the Communication Needs of Persons with Severe Disabilities (www.asha.org/njc). Beth also has served as editor-in-chief of the journal Assistive Technology.
Beth's an avowed "policy geek." But most of all, she says she enjoys working with multiple stakeholders on bringing concepts to reality, particularly those that can enable people to live the lives they want for themselves. When she's not busy with her family, friends and dogs in Wilmington, Del., Beth's often planning her next project, be it a trip to Scotland, an archeological dig, or a pursuit tied to art and music.