Blogger Biography
About Charles Bryant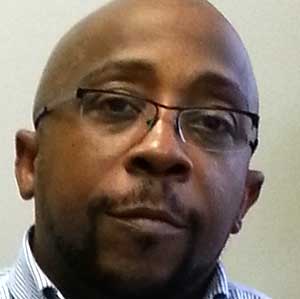 Charles Bryant is a training/education administrator for the Office of Professional Development within the State of Delaware's Department of Health and Social Services/Division of Developmental Disabilities Services. In that role, he creates and implements statewide training programs for direct support professionals.
Charles got his start in mental health and intellectual and developmental disabilities services at Manhattan Psychiatric Center on Wards Island, N.Y., later relocating to Goldsboro, N.C. to raise his two children in a country environment. While there he worked at O'Berry Center and Cherry Hospital, then left IDD services for 12 years to became a police officer with the Goldsboro Police Department. In 2007, he moved to Delaware, returning to the work he "truly enjoys."
Charles says his passion for serving people with developmental disabilities stems from a personal experience he and his wife shared in 1988. Their second child, Terrence Bryant, was born with cerebral palsy and lived eight months. Charles says that at that time, he didn't understand why such a thing could happen to such a young and innocent life. But later, he found himself in a position to help people who in various ways are like Terrence. Now, Charles says, he understands why his son's life was cut short. His son "ignited a flame within my heart to serve people with developmental disabilities."
Charles lives with his family in Dover, Del.