Blogger Biography
About Cory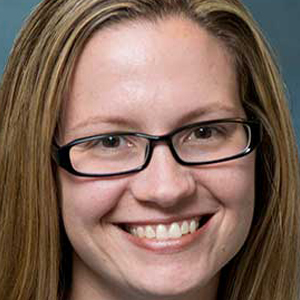 Cory Nourie is the Patient Transition Social Work Coordinator at the Nemours Alfred I duPont Hospital for Children in Wilmington, Del. where her mantra — "Is it is helpful or positive?" – guides her energy and efforts.
Over her career, Cory has devoted herself to the intellectual and developmental disability community, first as a direct support professional for men with autism, then, before joining Nemours in 2008, as a Training Coordinator at the Center for Disabilities Studies at the University of Delaware
A self-proclaimed "data dork," she sees herself as a liaison between public policy/systems and real life people.
Cory is a recipient of the Leonard L. Berry Service Excellence Award, the highest honor given to a non-physician at Nemours. She also serves on several boards, councils and committees. Among her commitments: She's a co-chair on the Delaware State Transition Task Force for Emerging Adults with Disabilities and Special Health Care Needs, first vice-chair of the executive committee of the Community Advisory Council to UD's Center for Disabilities Studies, and a member of the Community Advisory Board to The Children's Hospital of Philadelphia (CHOP) Leadership Education in Neurodevelopmental Disabilities (LEND).
Away from the office, you'll find Cory spending time with her husband, two children, cat and dog in Wilmington, Del., and advocating for the public schools in her community.