Blogger Biography
About Zachary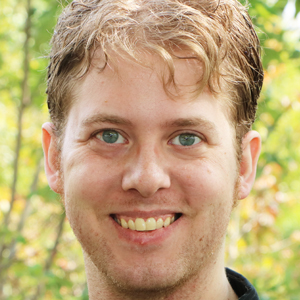 Zachary Davis is an outreach associate at the Center for Disability Studies. An Elkton, Md. resident, he first studied saxophone performance at the Lawrence Conservatory of Music in Appleton, Wis. After the onset of a severe mental disorder, he moved back home and transferred to the University of Delaware.
At UD he studied neuroscience, Japanese and anthropology before returning to writing and acting, his first loves. He will graduate in 2018 with a B.A. in English.
His interest in disability advocacy was born from personal experience and has played a part in everything he's done since, from research on abnormal psychology to acting with UD's Healthcare Theatre program, where he specialized in portraying patients with mental and physical disabilities.
Zachary works as a stage and voice actor. He is proudest of his work with the Delaware Shakespeare Festival and as an audiobook narrator.
At home, he and his mom, a professional author, enjoy writing, performing music, going on long road trips and playing video games. They also keep company with an adorable Husky and two highly opinionated cats.