Blogger Biography
About Jasmina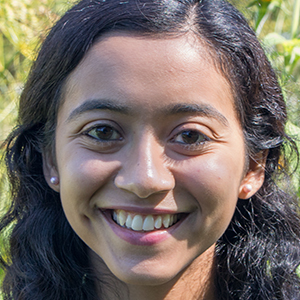 Jasmina Chatani is a graduate student at the University of Delaware, pursuing both a Master's and Education Specialist degree in School Psychology. She received her bachelor's degree in Psychology with minors in Human Development and Family Studies and Cognitive Science from UD in May 2017.
Jasmina became interested in working with students with disabilities while completing work study at The College School her sophomore year at UD. As an after-school homework mentor to children with attention, learning and behavioral difficulties, she decided she wanted to combine her passion for psychology with the educational system to ensure that all students have the academic and emotional support they need to thrive. She's excited to learn more about the disability community as the graduate assistant for CDS's Communications and Advocacy Unit this school year and looks forward to contributing to the Inclusion blog, exploring issues related to quality of life, specialized instruction and inclusive education. She plans to serve children, families, schools and communities in innovative ways.
When she's not working or studying, Jasmina enjoys spending time with her family and friends, watching movies, taking walks and daydreaming about vacations she'd like to take.