Blogger Biography
About Brian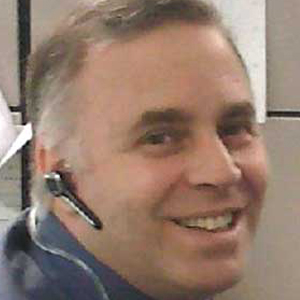 Brian Bard is a program specialist with the Small Business Innovation Research (SBIR) Program at The National Institute on Disability, Independent Living, and Rehabilitation Research (NIDILRR). Before joining NIDILRR, he worked at OSERS/RSA as a grants management specialist handling assistive technology formula grant programs.
Brian has also spent several years as a state vocational rehabilitation counselor in Delaware. Previously, he worked for the Air Force as an intelligence specialist, ran an eBay business with his wife, worked on websites, wrote for newspapers and magazines, and worked as a computer programmer.
He holds a Masters degree in rehabilitation counseling from George Washington University.
Brian's been an advocate for individuals with disabilities via several committees in Delaware (and Florida), including the Policy and Law Committee, the State Council for Persons with Disabilities, and the State Rehabilitation Council. He's volunteered as a mentor for individuals with disabilities and taught computer courses for individuals with disabilities.
When he's not busy indulging his love of technology, Brian enjoys SCUBA diving, HAM radios, service dogs and target shooting.
He lives with this wife in Seaford, Del., and has two children.  Brian notes that he's been a quadriplegic for nearly 30 years, the result of a diving accident while on his honeymoon. He says he understands the proper phrase now is "tetraplegic," but adds that he "can't seem to get used to that term."