Chime in at Disability Cinema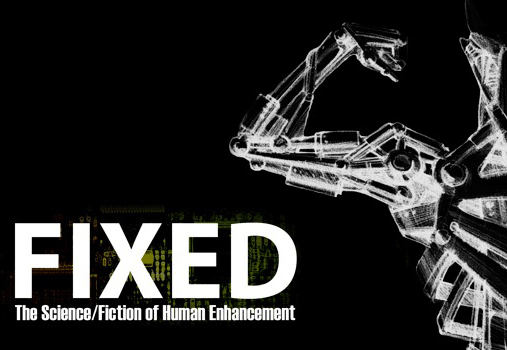 Thursday is my favorite day of the week this month. That's because the Center for Disability Studies' Disability Cinema series is screening a different film every Thursday in January. The series kicked off on the 7th with Tod Browning's Freaks, a cult classic from the 30's that prompts viewers to ponder issues of community, identity and bias in the context of a richly-layered tale of love, camaraderie, betrayal and vengeance. Rachel Adams from Columbia University launched the evening with some historical perspective on the film—and on society's response to people who have atypical bodies—and she led a most lively discussion after the film concluded. I loved the diversity of the people in attendance, and the fascinating multiplicity of takes on the same film expressed by those people. It was a new take on "family night at the movies" for several of those attending!
I'm looking forward to this week's screening of Fixed: The Science/Fiction of Human Enhancement, a documentary that examines ways technology is used to alter the human condition. Our featured speaker is the University of Delaware's own Stephanie Kerschbaum, a brilliant and articulate scholar of "difference" who routinely inspires my own reflection on disability-related issues. I expect another provocative discussion occasioned by the film, and would love to see an even greater diversity of perspectives and lived experiences represented in the audience. We gather in UD's Memorial Hall, Rm. 127, at 7 p.m. The events are free, and open to university students, staff and the public.
I hope to see you on several Thursdays in January! Click here to see the Disability Cinema schedule.