Serving and protecting: For police and people with IDD, CIT may hold the key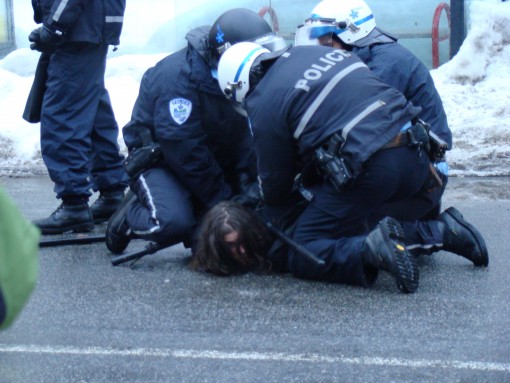 This couldn't have come at a better time.
The Delaware Developmental Disabilities Council, local law enforcement agencies, and the attorney general's office have joined forces to bring much needed Crisis Intervention Team training to The First State.
CIT's objective? To help law enforcement officers better understand the challenges that the intellectual and developmental disabilities communities face when it comes to interactions with law enforcement offers. It's a matter of safety …  for the IDD communities, of course, but also for law enforcement officers.
My current job at the Delaware Division of Developmental Disabilities Services has me implementing statewide training programs for various direct support professionals. But for 12 years I was a police officer, in North Carolina, and it pains me each time I read about unfortunate incidents involving cops and people with disabilities. These incidents are happening too frequently – one time, actually, to my mind, is one time too many – and my instincts and experience tell me that many of them likely didn't have to result in such outcomes.
Some are impossible to forget, as when Ethan Saylor, a man with Down syndrome, reportedly suffocated to death while handcuffed by off-duty deputies working as security guards in a Maryland movie theater. Others recently happened, such as when a Kentucky school resource officer, on a seven-minutes-long video, cuffed a crying eight-year-old boy with attention deficit hyperactivity disorder at the biceps, behind his back.
Part of the general problem I see begins with how law enforcement officers are taught in academies that officer safety is the most important aspect of their job. Hence, the ability to return home in the same condition as when they left for work that day is on the minds of every police officer as they respond to a call for service. But at what cost?
Here in Delaware, as in any state, situations may arise where an officer responds to a call in which an individual with IDD is present, and, where the person with IDD may not react promptly and properly to the officer's command or, even, to the officer's question.
One could imagine any number of scenarios in which such a situation might escalate into a difficult or threatening one for everyone involved. If the person with IDD doesn't respond speedily or appropriately to the officer – not because the person with IDD intentionally wishes to be non-compliant but, perhaps, because it's taking him or her longer to process the officer's directive – the law enforcement officer might feel the person is purposefully resisting arrest or planning to harm the officer. In response, the officer could act out.
On the other hand, the person with IDD might feel that the officer who's shouting commands will cause him or her harm. Consequently, the person with IDD could react in a manner that causes the law enforcement officer to feel threatened.
Officers educated about IDD and trained in how to respond to people with IDD should be able to effectively and benignly navigate such situations, however. And that's the outcome CIT training is designed to bring about. CIT teaches law enforcement officers that any number of people with IDD may not respond to their demands in a timely manner. And they're taught how that fact shouldn't compromise the officers' safety. On the contrary, their appreciation of it should produce this positive result: The officers will come to understand that people within the IDD community are more like them than unlike them; the difference, in many cases, being as simple as the manner and speed in which information is processed.
Better-trained law-enforcement personnel will be better able to exercise sound judgement in situations involving people with IDD. And in Delaware, that increasingly will be thanks to CIT. We soon should see a safer environment for both the IDD communities and law enforcement officers.
Categories: developmental disabilities, intellectual Disabilities, law enforcement, Uncategorized
Tags: CIT, Crisis Intervention Team training, Delaware Developmental Disabilities Council, Delaware Division of Developmental Disabilities Services, Down syndrome, Ethan Saylor, IDD, Kentucky school resource officer.