Smart911 can save your life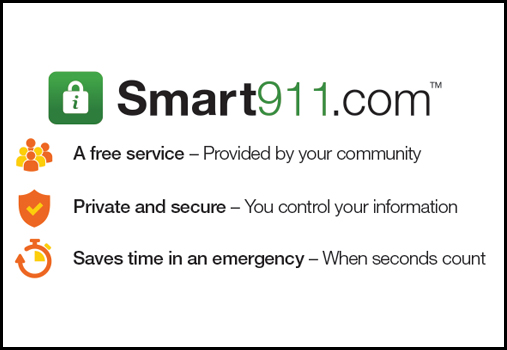 Now that Kent has joined Sussex and New Castle counties in offering people the option of creating their own profile within the 9-1-1 system that would inform first responders of their special support needs, there's really no good reason for Delaware residents to be without this Smart911 service.
Not sure if you can afford it? You can. It's free.
Concerned about the possibility of identity theft? Loss of privacy? You wouldn't be the only one. "Big Brother has enough information about me through GPS tracking of my cellphone, microchips in my credit cards, and the Internet," a skeptic told me the other day. "Now this!" Except the information that gets entered in the Smart 911 system is private and secure. It lies dormant and out of reach in a secure database until it's needed. Even the dispatcher doesn't have access until the information is needed.
All that remains, then, are multiple reasons to act smart and sign up for Smart911. On the one hand, it can be used by anyone to provide first responders with advance information concerning, say, how many people live at a residence and the location of bedrooms within one's home. That could be extremely helpful to paramedics or firefighters responding to a call for help.
For people with disabilities, Smart911 has considerably more to offer. People with physical disabilities could let first responders know in their profile that they would need special equipment to vacate their home in an emergency. People with developmental disabilities who have difficulty communicating verbally – people with autism, for example – also could benefit from this service. So could people with medical conditions, such as epilepsy, diabetes, or Alzheimer's. Senior citizens who live alone could find any number of uses for Smart911.
As a former police officer, I appreciate Smart 911's extraordinary potential. The technology can ensure the safety of, and improve services for, people who may need it the most. I encourage all who may have special considerations during an emergency to sign up for the Smart911 system in your area. It only takes a few minutes to enroll and may be the difference between life and death.
To sign up and create your free Smart911 profile please visit: https://www.smart911.com
For more information on the New Smart911 system please visit: http://www.nccde.org/822/smart911