Underrepresented: the disability perspective on LGBT issues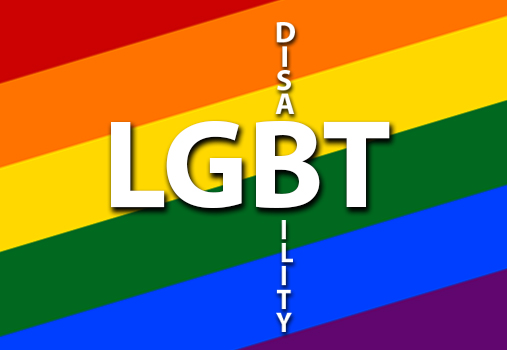 In "Yo Tambien", the glossy full-length film discussed in my last blog, we see the trajectory of two loving relationships involving individuals with Down syndrome. In "A Special Outing (Parts 1 and 2)", a homegrown documentary posted on YouTube, we get a small but helpful glimpse into the often muted conversations about the relationship needs of gay, lesbian, and bi-sexual individuals with developmental disabilities. This documentary is less than 20 minutes in length, and was written and produced by John Allen, the author of the text Gay, Lesbian, Bisexual, and Transgender People with Developmental Disabilities and Mental Retardation: Stories of the Rainbow Support Group (Benchmark Institute, 2003).
Allen offers a collection of film clips taken at a picnic for the Rainbow Support Group of Connecticut, which serves as a nice introduction to social conversations that these group members, who have developmental disabilities, seem to want more of regarding sexuality and identity. Mini-interviews conducted within the documentary by Steve Belske, a self-identified gay member of the support group, help reinforce what Allen explains in the preface of his book: "The Rainbow Support Group has revealed that persons with cognitive disabilities have the intellectual capacity to decipher the intricacies of sexual orientation."
In a time when LGBT (lesbian, gay, bisexual, or transgender) rights have been at the forefront of social justice conversations and judicial rulings, where are the perspectives of Steve Belske and other members of the Rainbow Support Group of Connecticut being represented? From my online searches and discussions with others, the disability perspective as a whole within the LGBT discussion is grossly underrepresented, the perspective of individuals with developmental disabilities almost invisible. A Gallup report indicates that while the LGBT community is still small, it is represented in every state (Gallup Special Report, 2013). Why, then, can I only find Rainbow Support Groups in Connecticut, Massachusetts and Minnesota?
If we accept the notion that "Disability is Natural," then we have to accept that there are individuals with developmental disabilities who identify with the LGBT community nationally. How many individuals does this include in Delaware? While this may be a compelling question, John Allen and members of the Rainbow Support Group seem to suggest that there are more fundamental questions that our disability community needs to consider first. Which resources, for example, are Delawareans with developmental disabilities given to determine their sexual self-identify? And, more important, are Delawareans with developmental disabilities even allowed to make this determination for themselves?